Perhaps the single greatest impact on revenue improvement is accurate selection and placement of sales people; more than training, coaching or technology. Predictive analytics provide objective, scientific data to add clarity, improve accuracy and reduce risk in sales talent decisions.
Pretium leverages the world's leading sales talent analytics from GrowthPlay (formerly Chally Group) to unlock sales potential and accelerate revenue.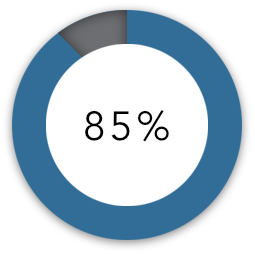 Selection accuracy
as high as 85%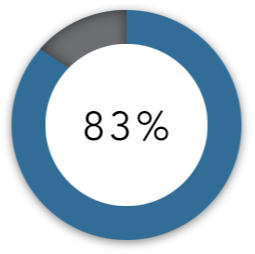 % of top performers
who struggle in management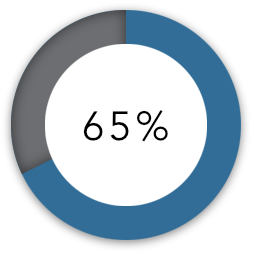 Sales people who fail simply because
they're in the wrong role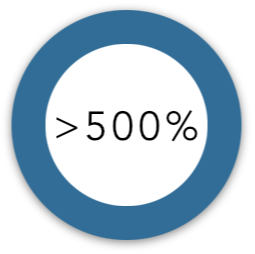 ROI by eliminating
just one bad hire
Hiring
Solutions
Hiring the right people for the right roles for ultimate sales efficiency.
Enabling Strategic
Organizational Change
Delivering compelling, actionable analytics to optimize your sales talent.
World Class Analytics Developed
for the Profession of Sales
GrowthPlay's world class analytics were validated for the profession of sales, not adapted to sales. The proprietary assessment measures 140 job-related competencies and work motivations for sales, leadership, and service. We enable critical sales talent decisions:
Putting sales people in the right sales roles to better execute business strategies.

Identifying competencies unique to each sales role so as to make better decisions when hiring, training, coaching, promoting, or making internal selections.
Designing and implementing training and development programs that maximize strengths and derive the highest possible return on investment.
Executing go-to-market strategies; specifically, where sales role definitions change.
Improving hiring accuracy based on the unique requirements for each sales role.
Identifying individual and group strengths and weaknesses in the sales team and making strategic decisions for role assignments, developmental plans and more.
Sales leadership succession decisions.
Hiring Solutions
Hiring the Right People for the Right Roles for Ultimate Sales Efficiency
Most sales executives admit that their hiring success rate is well below 50%. This is an incredibility expensive problem. We have documented hiring accuracy as great as 83%. Every talent acquisition solution we have implemented achieved an ROI greater than 500% when it eliminates the 1st bad hiring decision. And that's only the start.
We leverage the science and tools of GrowthPlay (formerly Chally Group) to identify high potential performers in a wide variety of sales roles. GrowthPlay's world class predictive analytics allows us to:
Identify granular role-related behaviors that predict success for a wide variety of sales roles

Measure a person's potential for 140 job-related skills, competencies, and behaviors

Predict success with accuracy as great as 85%

Our talent acquisition solutions include
Role-specific profiles using competencies that statistically differentiate top performers from bottom performers.

An online assessment system managed by your talent acquisition professionals

Detailed results reports including a specific hiring recommendation

Custom interview guides that support a structured, scorable, behavioral interview process

Detailed developmental information for fast onboarding and development
Enabling Strategic Organizational Change
Delivering Compelling, Actionable Analytics to Optimize Your Sales Talent
Reduce risk and add clarity by understanding individual and group strengths and weaknesses of your team before making the critical decisions when you are:
Implementing a new go-to-market strategy

Assimilating sales teams in post-M&A integration

Aligning or restructuring your sales team due to a new solution introduction or a business transformation

Designing training and development programs

Succession planning
The Talent Audit System
Making effective decisions about your sales organization is nearly impossible when relying on methods that are subjective, inconsistent, not tailored to specific job skills, or because the results are not meaningful enough to support objective and accurate decision making.
The Talent Audit provides access to skill comparisons and overall success potentials with the same predictive accuracy seen the selection solutions. You are able to access a complete list of strengths and developmental needs for all key employees across every important position, team, or the whole organization.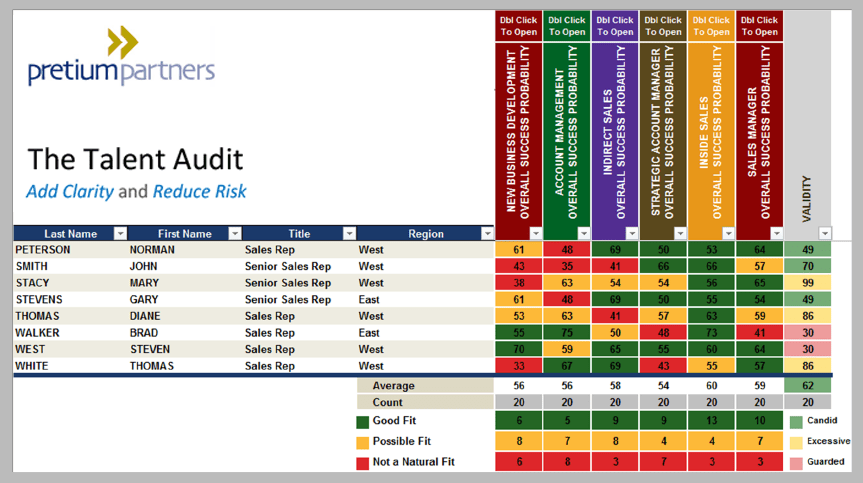 – Identify skill mismatches, best-fit alternative roles and high potential sales and management candidates –
– Results also shown at the competency level providing insight for individual and group developmental focus areas –
Coaching for Peak
Performance
Coaching your core performers has the highest return. Talent analytics provide coaching with insight.
Contact Us
Results also shown at the competency level providing insight for individual and group developmental focus areas. Contact us today and unlock your team's potential!