Never has the imperative been greater to help your customers achieve positive business outcomes. The pressure is on your sales organization to explain it.
Executive decision makers for technology and services demand to understand how their business will benefit from their investments. They must understand the positive business results (business outcomes), how it will advance their business strategy, and how to manage risk.
Selling value is not merely a value message or a step in a process. It's the WAY you sell. And it differentiates you. Value Assessment in selling is the consultative process of identifying the business impact of an investment, according to the customer's decision-making criteria, and collaboratively building the business case that explains it. 
Widespread difficulty with selling value is the reason we started Pretium. Our value assessment methodology has been tested and proven for over 20 years with providers of technology and services worldwide.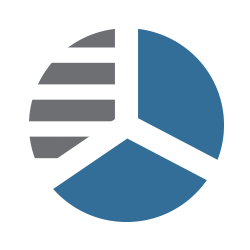 Typical Industry Segments
IT Infrastructure

Telecom

Medical IT, Devices, Technology

Manufacturing Automation

Software

Engineering

Financial Industry Technologies

BPO (Business Process Outsourcing)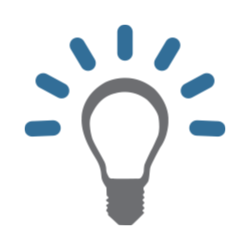 Solutions They Sell
Total Solutions


Technology, Software & Services

Outsourcing

Xaas

Professional Services

Managed Services

Capital Equipment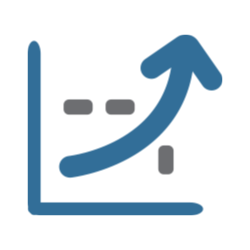 Their Business Challenges
Boxes

>

Solutions Transformation

Shift focus from Tech

>

Business Outcomes

New Go-to-Market Strategies

Software License >

 SaaS

Deploy XaaS

Becoming Services Led or Services Dominant
Is Your Team Wired for Success in the Things That Matter?
We use world class talent analytics from GrowthPlay to understand your team's individual and group strengths and weaknesses for executing value assessment. This enables:
You to anticipate variability in execution

Us to better customize for optimizing learning design & focusing instruction

Us to provide specific and actionable coaching tools

You to make role change decisions with clear insight
Say goodbye to off the shelf content and facilitators who don't know your business or industry. Customization matters; content AND instruction. No client solution of ours is exactly the same. In addition to predictive analytics, we invest a significant amount of time interviewing your subject matter experts to gain their unique insights and learn your business. Our principals handle every step of the sales, customization and delivery processes, taking that knowledge into the classroom to facilitate your workshops, so nothing gets lost in translation. All stories, examples, benefits, value messages, role-plays and more reflect your business and how you work with your customers, ensuring your program is highly relevant and quick to produce results in the field.
Selling Technology Services and Solutions
The B2B technology solutions landscape is expanding in more ways than ever, putting pressure on provider companies and their sales people to pivot to a consultative, business outcome focused sales process. Whether you're still mostly product focused, or have advanced to selling an array of services like SaaS, PaaS, XaaS, managed services, managed XaaS, outsourcing, professional services and support services, Pretium has over 50 years of combined expertise in this space to leverage, dramatically improving your team.
Research by the Technology Services Industry Association, TSIA, shows definitively that companies with dedicated PS sales teams rank better on attach rates, quote to close time, revenue, margin and other critical PS KPIs.
TSIA research proves that companies with dedicated managed services sales teams consistently outpace others in recurring revenue growth and margin.
Let Pretium Help You Accelerate Your Service Business
Since we were founded in 1997, 100% of our clients have sold services, either as a part of a tech solution or as a pure service solution.
We have helped clients:
Understand the critical skills required to sell and identify people with high potential in those skills

Shift away from traditional product sales mentality

Engage executive-level decision makers where decisions are made for complex services

Sell tiered support plans that better address customer needs and focus on customer business outcomes

Involve delivery teams in a meaningful way to create a better understanding of value and reveal additional business needs

Achieve Customer Success goals by aligning the service organization on customer results

Transitioning from on-premise solutions to XaaS
TSIA Consulting Alliance Partner – certified by TSIA to help member companies achieve desired business outcomes
TSIA Member
Partner Advisory Board
Expertise in Selling Outsourcing
Outsourcing may be the most complex services sale. Since our founding, we have had a deliberate focus on the outsourcing marketplace. In fact, we helped design and teach the first outsourcing specific sales training program over 20 years ago.

Charter Corp Member
Sales & Marketing Chapter Chair
Membership Committee Chair
Advisory Council
Bill Hall chairs the Membership Committee for the International Association of Outsourcing Professionals (IAOP), was named the IAOP Member of the Year in 2009, and sat on the Outsourcing World Summit Advisory Council.

Kyle Andrews is the Chair of the Sales and Marketing Chapter of IAOP and has routinely been the sales and marketing expert during the Summit's, "Meet the Experts" sessions.

Pretium has been a featured presenter on various topics related to value selling in outsourcing at the Outsourcing World Summits since 1999

Pretium teamed with The Ohio State University's Fisher College of Business to conduct a national study called Outsourcing Justification Practices, a definitive study of buyer justification practices and lessons for value assessment selling.